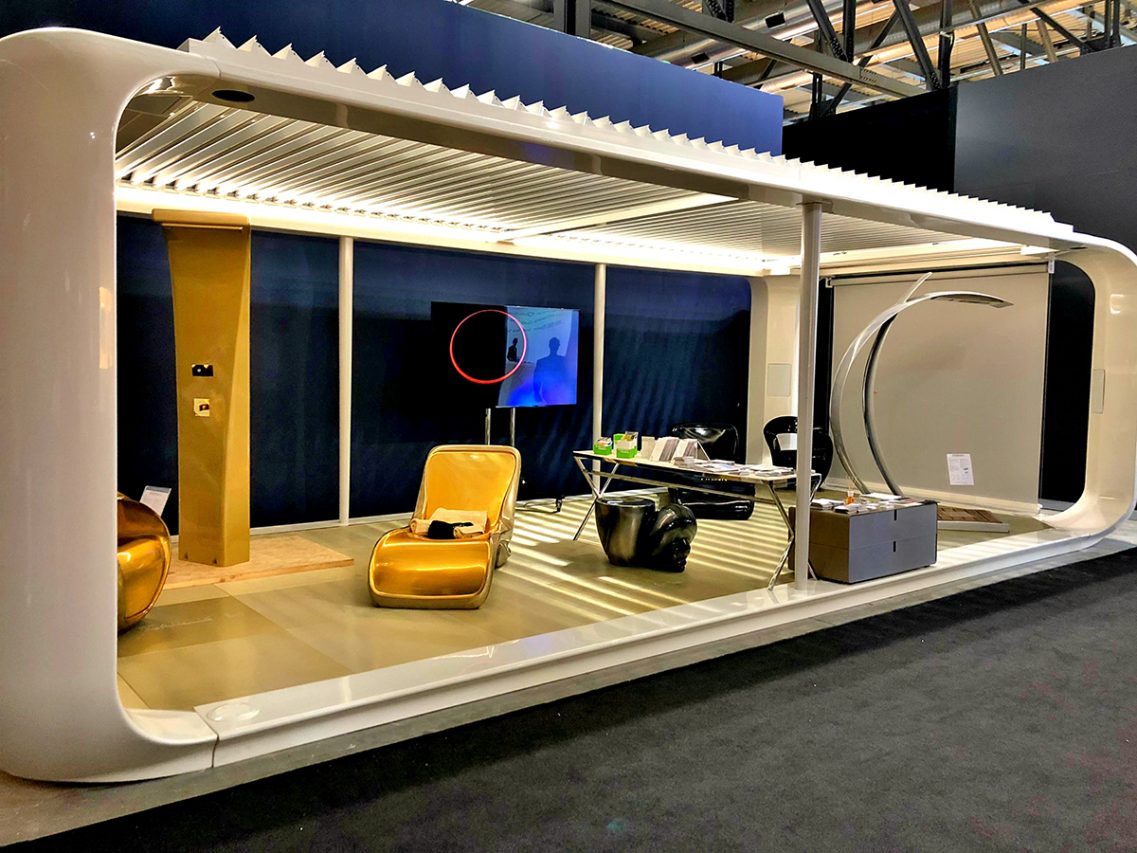 Eternity at the International Furnishing Exhibition, Milan 2018
The designers Luca Sacchetti and Michela Ferrari presented to the Italian channel 2 from where they inspired for the "Ellos" shower, that means "they". Two arches intersecting like the life of two people intended to share their paths. A unique design shower that decorates outdoor spaces like terraces, gardens, spa or boats.
The Ellos shower, with a 55×40 cm of showerhead, with waterfall and rainfall functions is a multi-sensory journey; a piece of art turned into an innovative and elegant design shower that will make your space unique.
The TAB shower has been the other main character of Eternity's booth.  Visitors didn't miss the opportunity of taking a selfie together with this unusual shower, as its curve shape and gold color caught immediately their attention.
These are just two of the ETERNITY showers' new collection which has been a huge success at the International Furnishing Exhibition in Milan. Other Italian TV channels such us  TG1, TG2 and TG5 have filmed the Eternity innovations and inserted them in their newscasts identifying them as some of the most innovative products of the International Bathroom Exhibition of 2018.
Take a look to our catalogue and find out the shower that best suits you!
Eternity Showers, artistic objects beyond showers…